ESAO Winter School 2023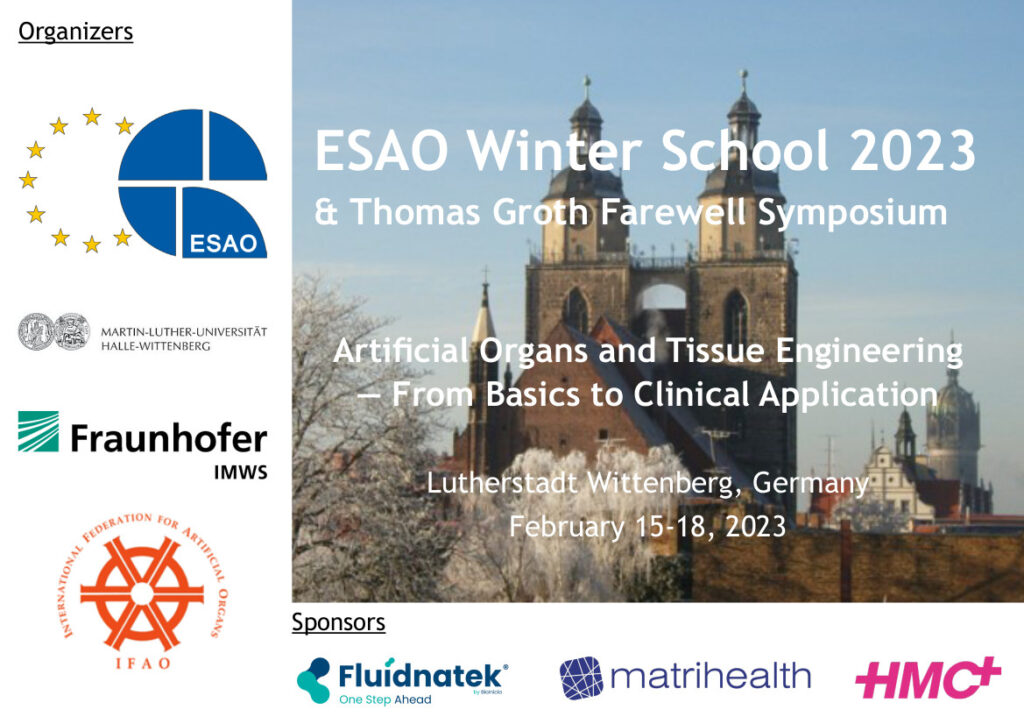 ESAO Summer School 2022
ESAO Winter School 2021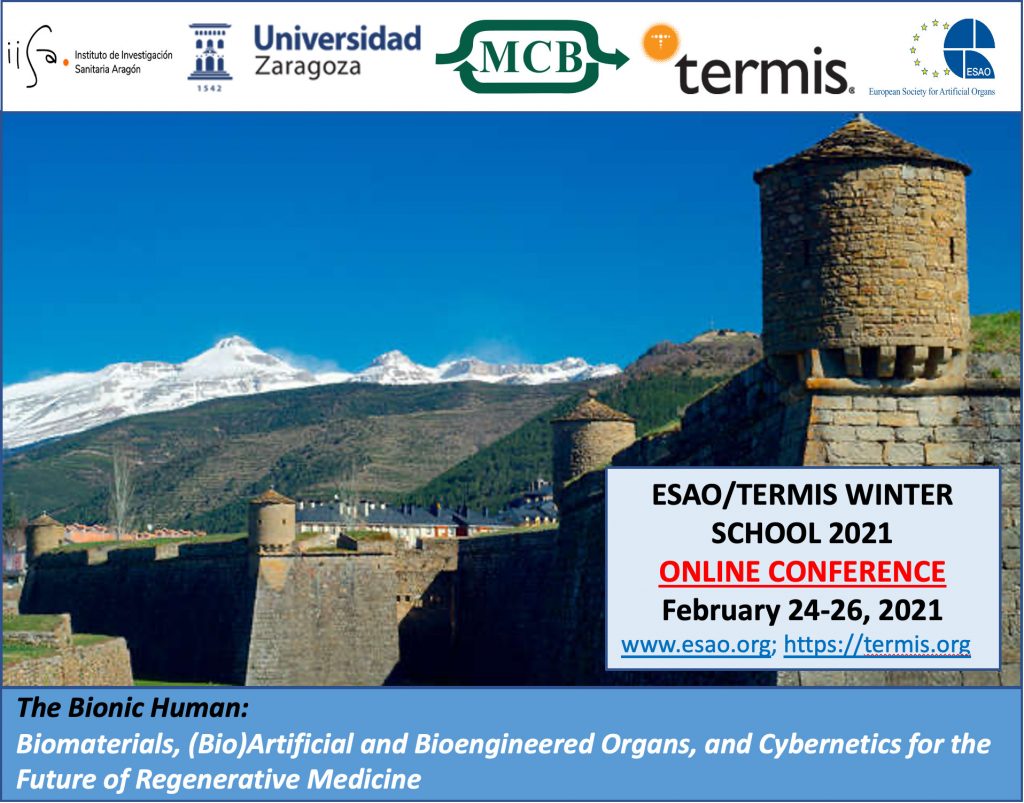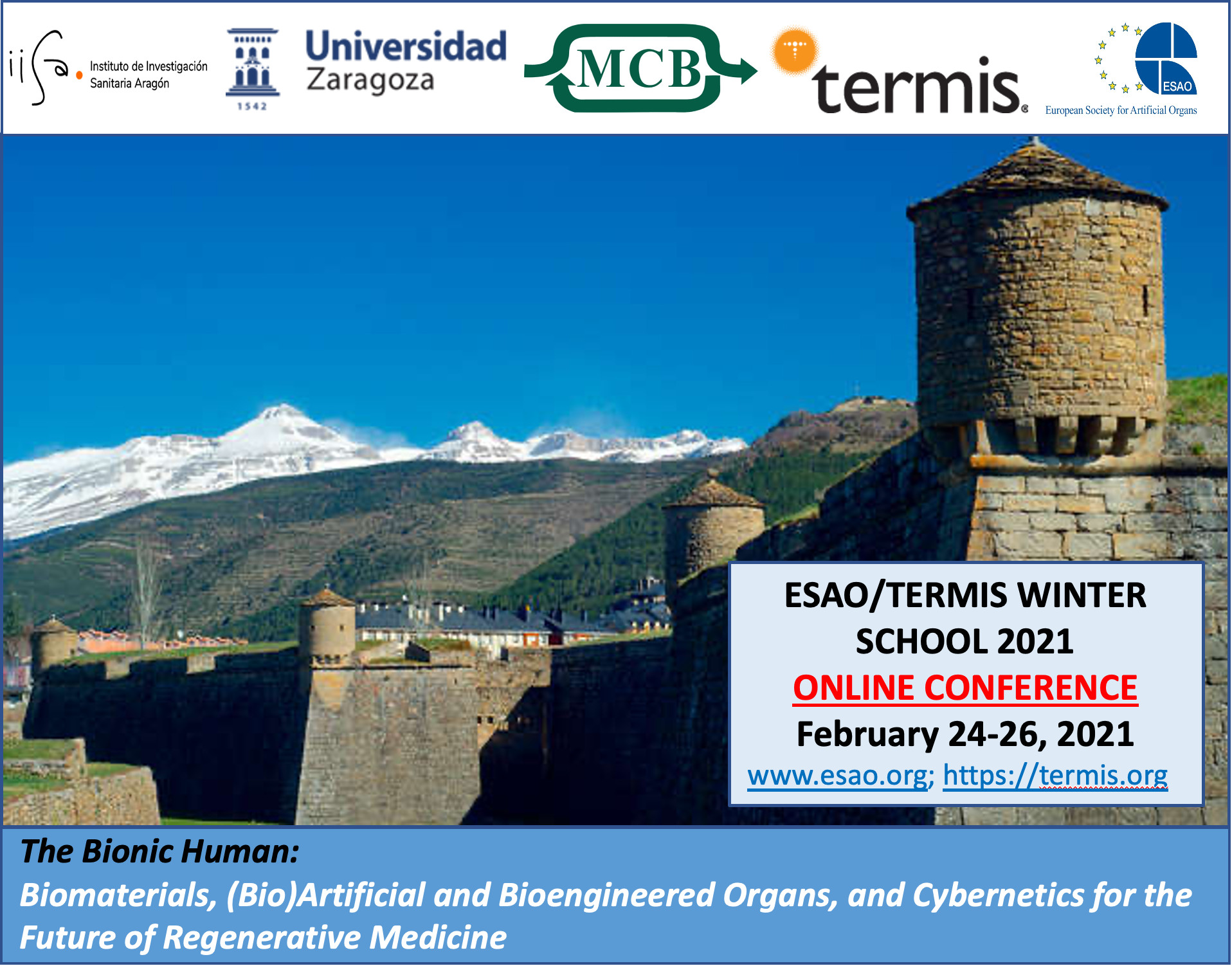 ESAO Winter School 2020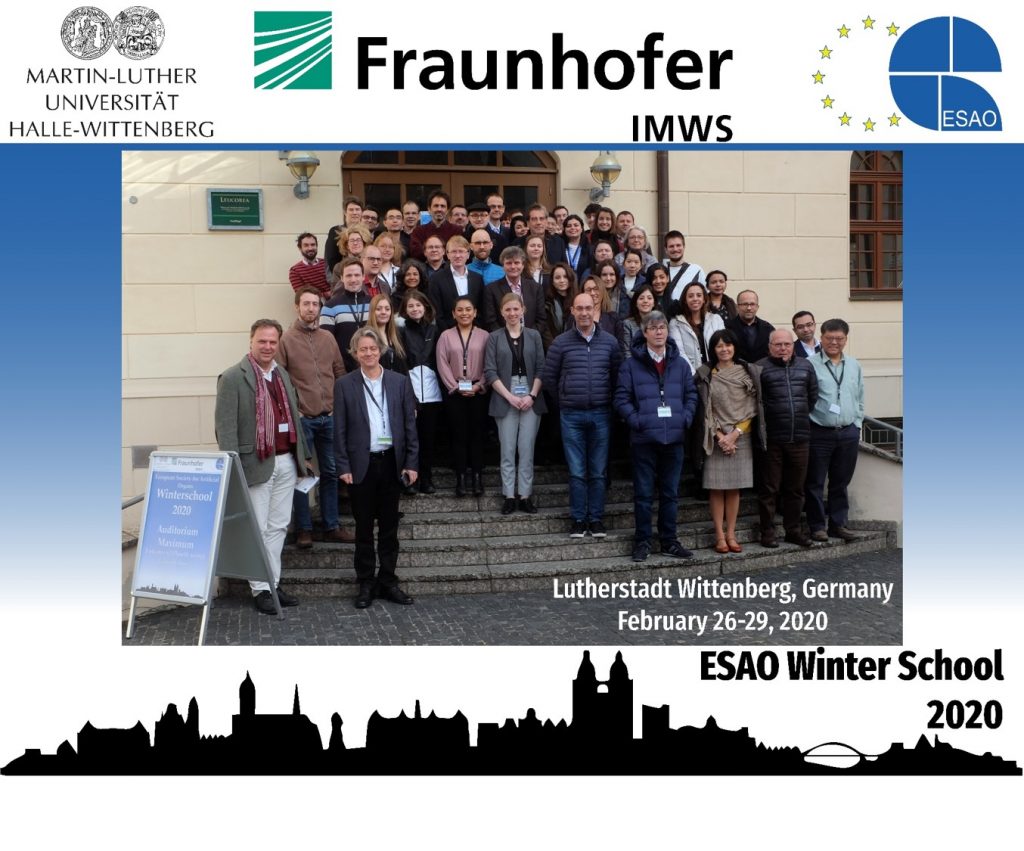 ESAO Winter School 2019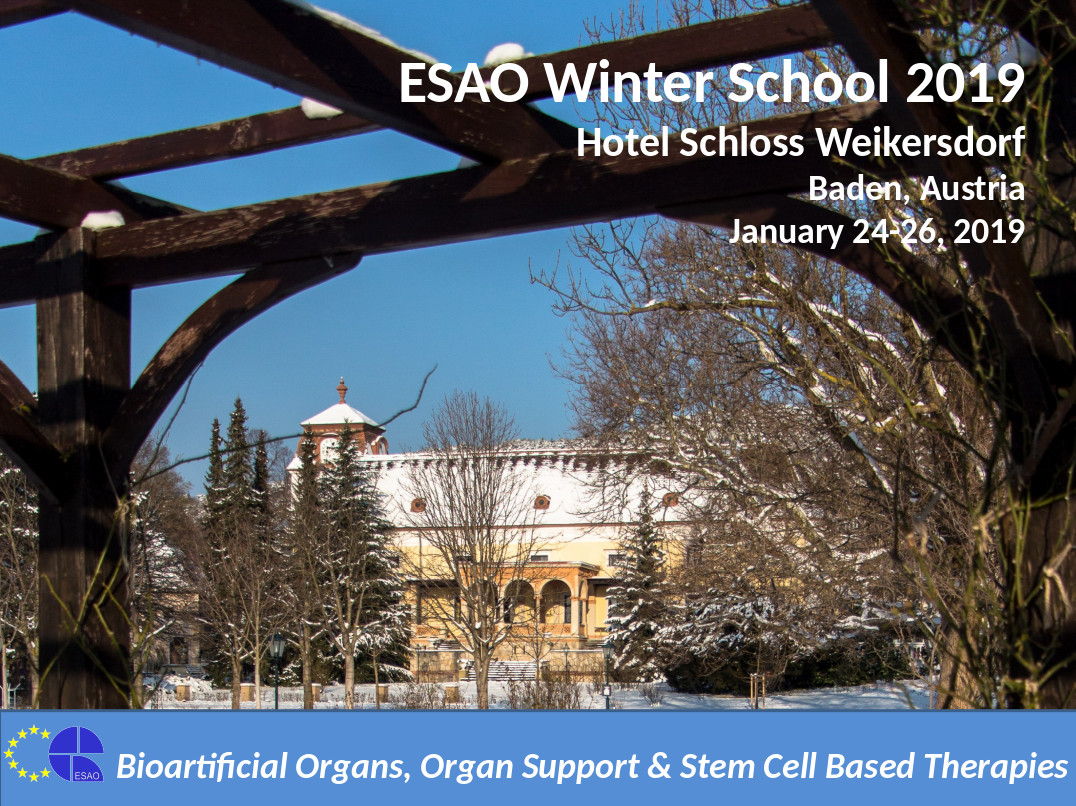 ESAO Winter School 2018
The 9th ESAO Winter School of the European Society for Artificial Organs (ESAO) took place from the 25th to the 27th of January 2018 with the picturesque scenery of Semmering, Austria, and its surrounding mountains as background. The topic of the Winter School was "Therapeutic Apheresis, Biomaterials & Cellular Therapies". The scientific committee was represented by Prof. Viktoria Weber (Danube University Krems), Prof. Michael B. Fischer (Danube University Krems), and Dr. Volker Witt (St. Anna Children's Hospital Vienna).
60 researchers attended the two-day event, and a total of 19 lectures were held by international speakers. The organized sessions covered the topics of:
Coagulation and Anticoagulation
Separation Techniques and Devices
Application of Apheresis and Clinical Outcome
The Blood-Biomaterial Interface
Innovative Methods of Cell Therapy and Functional Aspects
A keynote lecture on "Cellular Therapies for Tissue Regeneration and Drug Delivery" was held by Prof. Massimo Dominici (Modena, Italy) and sponsored by the Austrian Society for Tissue Engineering and Regenerative Medicine (ÖGTERM; www.oegterm.at).
To dig into the history of extracorporeal therapies, a movie collection showing a time travel over the past century was held by Prof. Jörg Vienken (Usingen, Germany) during the second evening: "Dialysis and Extracorporeal Blood Circuits – When The Movies Were Young!".
The evening poster session for young researchers was organized by Dr. Volker Witt, Dr. Jens Hartmann and Dr. Carla Tripisciano. The three best posters were awarded to:
Dominik Egger, PhD (University of Natural Resources and Applied Life Sciences, Vienna): Three-Dimensional Aggregate Cultivation of Mesenchymal Stem Cells in a Stirred Tank Reactor.
Olga Kuten (Danube University Krems): Anti-Adipogenic Factors in Platelet Rich Plasma Counter its Pro-Adipogenic Effects, while Serum from Platelet Rich Fibrin Supports Stem Cell Adipogenic Differentiation
Tanja Eichhorn, PhD (Danube University Krems): Inflammatory Mediator Profiles in Sepsis Patients